Continuing Education
CE Instructions for CM4559: International Conference on Emerging Infectious Diseases
(In-Person and Virtual)
(Credit expires 9/12/2022)
To Receive Continuing Education (CE)
In order to receive continuing education (CE) for
CM4559
International Conference on Emerging Infectious Diseases (In-Person and Virtual)
, please visit
TCEO
at
www.cdc.gov/getCE
and follow the
9 Simple Steps
by 9/12/2022.
The course access code is ICEID2022.
If you have any questions or problems, contact CDC/ATSDR Training and Continuing Education Online via email at
ce@cdc.gov
. You may also contact the CE Coordinator at NCIRD, Melissa Barnett at
MBarnett2@cdc.gov
PROGRAM DESCRIPTION:
The International Conference on Emerging Infectious Diseases (In-Person and Virtual), March 6 – 9, 2022, will bring together public health professionals to encourage the exchange of scientific and public health information on global emerging infectious disease issues. Major subjects to be covered include antibiotic resistance, COVID, emerging infectious diseases, foodborne diseases, healthcare-associated infections, preparedness, vaccines and new vaccine development, and zoonotic and animal infectious diseases.
OBJECTIVES:
At the conclusion of the session, the participant will be able to:
Describe current scientific information on emerging and re-emerging infectious disease issues in the United States and other countries.
Explain issues at the human, animal, and environmental interface affecting emerging and re-emerging infections.
Discuss innovative tools and technologies for identifying and controlling infectious disease threats.
Discuss programs and activities that have been implemented to address emerging infectious diseases at the local, state, national, and global levels.
Recognize identified program gaps that should be addressed using lessons learned from previous response efforts.
Discuss issues affecting the emergence and spread of infectious diseases with clinical, public health, and scientific communities.
Discuss successes and obstacles to effective communication of infectious disease risks and control strategies.
Facilitate interprofessional collaboration in national and global partnerships to increase knowledge in addressing emerging and re-emerging diseases to improve public health outcomes.
FACULTY/CREDENTIALS:
Click
here
for details.
ACCREDITATION STATEMENTS: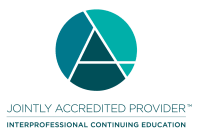 In support of improving patient care, this activity has been planned and implemented by Centers for Disease Control and Prevention and
US Food and Drug Administration, Center for Food Safety and Applied Nutrition
. The Centers for Disease Control and Prevention is jointly accredited by the Accreditation Council for Continuing Medical Education (ACCME), the Accreditation Council for Pharmacy Education (ACPE), and the American Nurses Credentialing Center (ANCC), to provide continuing education for the healthcare team
CME:
The Centers for Disease Control and Prevention designates this Live activity for a maximum of
18
AMA PRA Category 1 Credits™. Physicians should claim only the credit commensurate with the extent of their participation in the activity.
CNE:
The Centers for Disease Control and Prevention designates this activity for
18
nursing contact hours.
CEU:
The Centers for Disease Control and Prevention is authorized by IACET to offer
2.0
CEU's for this program.
CECH:
Sponsored by the Centers for Disease Control and Prevention, a designated provider of continuing education contact hours (CECH) in health education by the National Commission for Health Education Credentialing, Inc. This program is designated for Certified Health Education Specialists (CHES®) and/or Master Certified Health Education Specialists (MCHES®) to receive up to
18 total
Category I continuing education contact hours. Maximum advanced level continuing education contact hours available are 0. Continuing Competency credits available are 0. CDC provider number 98614.
AAVSB/RACE:
This program was reviewed and approved by AAVSB RACE program for
21.60
hours of continuing education. Participants should be aware that some boards have limitations on the number of hours accepted in certain categories and/or restrictions on certain methods of delivery of continuing education. The deadline to apply for RACE credit deadline has been extended until 9/26/2022. Please contact the AAVSB RACE program if you have any comments/concerns regarding this program's validity or relevancy to the veterinary profession.
For Certified Public Health Professionals (CPH)
The Centers for Disease Control and Prevention is a pre-approved provider of Certified in Public Health (CPH) recertification credits and is authorized to offer 22 CPH recertification credits for this program.
DISCLOSURE:
In compliance with continuing education requirements, all planners and presenters must disclose all financial relationships, in any amount, with ineligible companies during the previous 24 months as well as any use of unlabeled product(s) or products under investigational use.
CDC, our planners and presenters wish to disclose they have no financial relationship(s) with ineligible companies with the exception of with the exception of the following speakers:
Eric Ball wishes to disclose he serves as a member of the Merck Pediatric Vaccine Advisory Board.
Joshua A Barocas wishes to disclose he serves as Medical Advisory Board Member for eMed.
Dan Barouch wishes to disclose he has received grants from Janssen, Gilead, Legend Bio, CureVac, Sanofi, NovaVax and consults for Pfizer.
Ellen P. Carlin wishes to disclose that until March of 2022, she provided consulting services through a strategy group for Johnson & Johnson Global Public Health. Her work was unrelated to diagnostics.
Charles Chiu would like to disclose that he serves on the Scientific Advisory Board and receives stocks and was provided research support from Abbott
Carlos del Rio would like to disclose he previously serves as a Scientific Advisor for Resverlogix.
David O Freedman wishes to disclose he was an employee at Shoreland, Inc, and currently a contract writer for Uptodate and Sanford Guide.
Isaac Chun-Hai Fung wishes to disclose he holds individual stockls in Amazon (AMZN), ASML Holding (ASML), Alphabet (GOOGL)Horizon Tech Fin Corp (HRZN), Intel (INTC), Nvidia (NVDA), Taiwan Semiconductor Manufacturing (TSM), SPDR S&P 500 ETF, and Vangruard Russell 100 ETF.
Barney S. Graham wishes to disclose he serves as consultant on a scientific advisory boards for Icosavax, Inc. and GreenLight Biosciences, Inc. He is also an inventor of US government held patents for vaccines and antibodies for several viral diseases.
Nathan Grubaugh wishes to disclose he serves as a consultant for Tempus Labs.
William Hanage wishes to disclose that he receives stock and serves as Scientific Advisor Board member for Biobot Analytics. Additionally, he serves as consultant and Scientific Advisor Board member for Merck Vaccines.
Lauren Ancel Meyers wishes to disclose she serves in an advisory meeting for Roche.
Cameron A. Myhrvold wishes to disclose that he is Cofounder (equity owner) of Carver Biosciences, Inc.
While there is not a conflict of interest, Mary A. Pittman wishes to disclose that the Public Health Institute is doing a project with Abbott about global malnutrition and they provided the airfare and hotel expenses of the speaker, allowing her to attend the World Health Summit in Rome in order to participate in meetings for the Malnutrition Solutions Center. There is no conflict, and the expenses are not linked to her presentation.
Timothy Rodwell wishes to disclose that he is COO and a shareholder of a commercial company called Verus Diagnostics, Inc. The company is a bio-startup developing TB diagnostics. The company has no products for DR TB and has no products that have begun a governmental regulatory approval process
Jose Romero wishes to disclose he served as a consultant for Sanofi-Pasteur.
Marcie Roth wishes to disclose she receives Support from Bristol Myers Squibb for global disaster resource acceleration to disability-led organizations in disaster impacted communities.
Pardis Sabeti wishes to disclose that she serves as a board member and shareholder for Danaher Corporation; serves as co-Founder, consultant, and shareholder for Sherlock Biosciences; served as scientific advisory board member for NextGenJane and is a shareholder with NextGenJane.
Erica S Spatz wishes to disclose she served as a consultant for a 1 day workshop for Regeneron and receives grant support from NIH and FDA.
Reed Tuckson wishes to disclose he serves as a board member for CTI Biopharma, Adverium Biotechnologies, and Henry Schein. He is also managing director of Tuckson Health Connection, LLC.
Claire Wardle wishes to disclose that she received $5000 from Twitch to be a consultant on their misinformation policy.
All of the relevant financial relationships listed for these individuals have been mitigated.
Content will not include any discussion of the unlabeled use of a product or a product under investigational use with the exception of the following speakers:
Samina Bhumbra will discuss many COVID-19 targeted therapies and pediatric COVID-19 vaccines that remain under Emergency Use Authority.
Ellen P. Carlin's discussion of diagnostic technologies, some of which may only be approved under an Emergency Use Authorization, and some of which are purely available for research purposes. Specific products or technologies will not be emphasized, but generalities and trends will be covered.
Dr. Chiu is a principal developer of clinical mNGS assays for pathogen detection from cerebrospinal fluid, plasma, and respiratory samples that have been validated in the CLIA-certified UCSF Clinical Microbiology Laboratory as laboratory-developed tests (LDTs). This assay is not FDA-approved.
Roy Gulick will feature investigational antiretroviral agents in his talk.
Because there are no FDA approved treatments for enteroviruses or acute flaccid myelitis, Kevin Messacar will discuss the off-label use of antiviral medications (including fluoxetine), monoclonal antibodies in development, and immunomodulatory medications.
Timothy Rodwell's presentation will include discussion of products under investigational use. He will discuss the current state of an ongoing trial of NGS for diagnosis of DR TB. Only the broad outlines of the trial will be discussed, not specific results.
CDC did not accept financial or in-kind support from any ineligible companies for this continuing education activity.
FEES:
No fees are charged for CDC's CE activities.
Event Information
August 7-10, 2022
Atlanta, Georgia | Hyatt Regency
#ICEID2022
Register Now